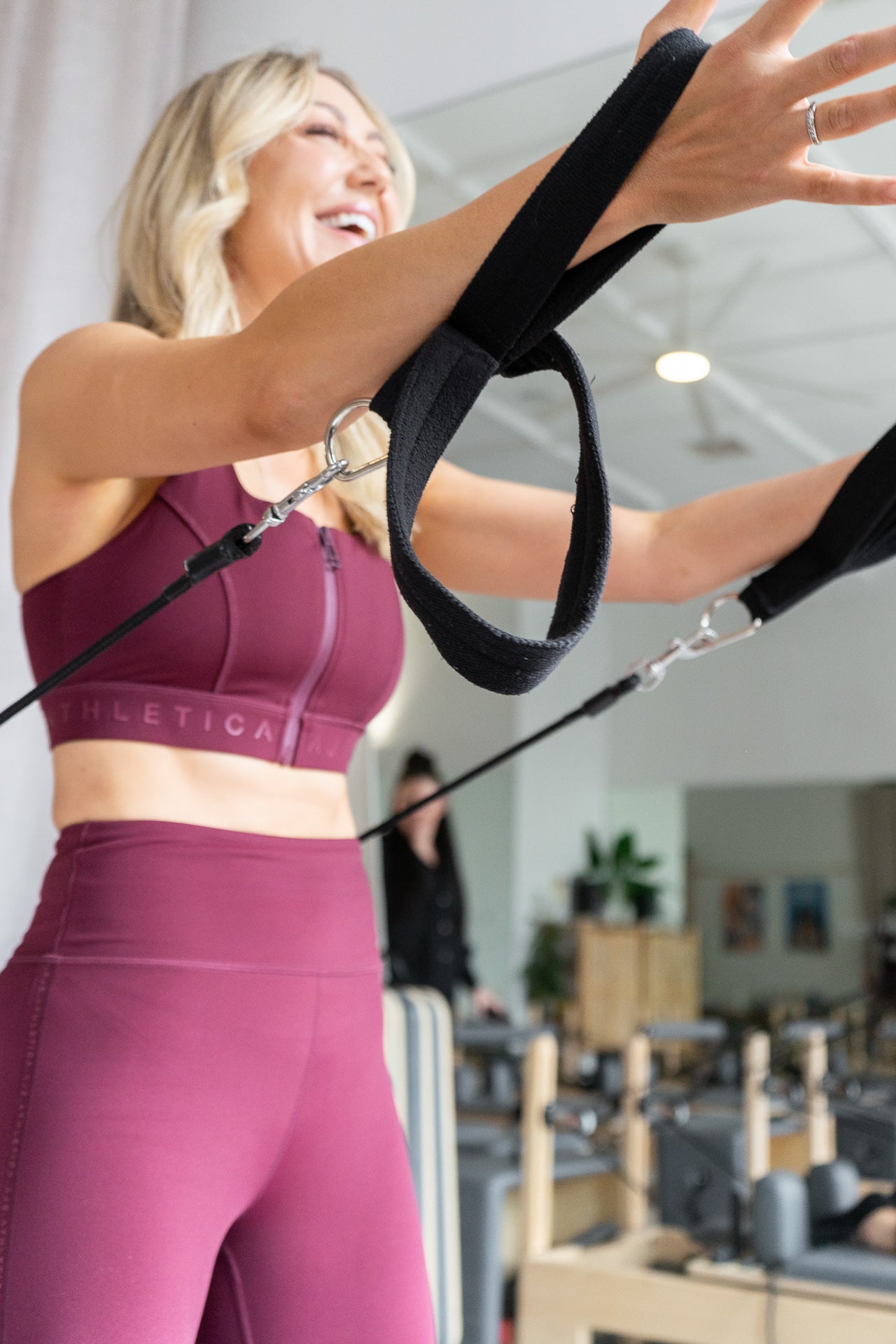 Tailored Training For Clinicians
Are you a Physio, Chiro, Osteo, Exercise Physiologist, Occupational Therapist or other Clinician looking to add Pilates Instructing to your toolkit?
We've tailored our flagship teacher training courses to suit Health Professionals.
This means you'll receive credit for prior learning, complete in less time, and at a lower cost.

We recognise your existing health & clinical knowledge, so you can focus on the practical aspects of being an expert Pilates Instructor, such as: the techniques, the exercises, instructing methods, class design, observing and correcting movement, practising teaching and receiving feedback. Our course is designed to give you the skills and confidence to be an instructor that clients rave about, not just the clinician that teaches classes on the side. 
Our Clinician stream is tailored to:
• Provide credit for recognised prior learning and expertise (RPL) so you can spend your time on the practical skills and practice of Pilates and/or Barre)
• Reduced time – complete the Course in 100 hours instead of 150hrs.
• Reduced training cost due to credit for prior learning = shorter course = lower rates.
Why Aleenta Instructor Training For Clinicians?
✔︎

Modern course content by experienced instructors and clinicians Dr Daniel Harvie, PhD, Masters Musculokeletal and Sports Physiotherapy & Ms Alicia Harvie, Bachelor of Dance, Diploma Pilates

✔︎

Learn the art of teaching movement and delivering classes with face-to-face practical instruction and real-life practise.

✔︎

Online–self paced training with support from our teaching team

✔︎

Assessment process designed to practically make you a better instructor, not make you nervous.

✔︎

Nationally Accredited Course 

✔︎

Earn Continuing Education Credits with Fitness Australia
Created By A Clinician For Clinicians
When I trained in Pilates, I did it with a high-profile Pilates training organisation led by a 'guru' physiotherapist. We spent hours learning how to assess patients, identify issues, and match the same few Pilates exercises to a few specific problems.
What we didn't learn was:
• How to run a Pilates class, or
• A diverse range of exercises to keep classes interesting and meet the many different needs of clients, or
• How to really challenge advanced clients, or
• How to run Pilates classes for general fitness and injury prevention (not just rehabilitation).
So here's why we have designed the Course the way we have and why I think learning from a non-clinician makes complete sense.
Clinicians already know how to assess clients, and how to diagnose problems, and contributing factors. But they're generally not expert exercise instructors and usually have a limited repertoire of exercises. This is why it makes sense to learn from Alicia whose made a career out of instructing—she's lived and breathed it, day in and day out.
Absolutely, we want to help clinicians translate their knowledge of anatomy, biomechanics, and musculoskeletal complaints into a Pilates/Barre context. But more than that, we want to give you enough Pilates/Barre tools to unleash the clinical skills you already have, with the client groups you already care about.
Or, to just give you the skills to take a breather from the grind of clinical work, and run some classes for general health, injury prevention.
Our Clinician Stream Features
50+ hours dedicated to...

intelligent, analytical, and personalised instructing, so you're ready and confident to immediately start teaching after Certification.
An Exercise Guidebook containing over...

200 exercises providing a diverse repertoire to meet you client's needs, keep them engaged, and help 
A face-to-face immersive...

where you will learn how to design balanced classes that transition seamlessly from set to set.
How to build classes...

that are challenging, and yet inclusive and adaptable for those client with various needs, abilities, and fitness levels.
A focus on class delivery...

so you feel confident you can stand up and deliver classes your clients will rave about.
How Can These Courses Build Your Practise?
Whether you want to start group classes or simply wanting new exercise toolkits to use with individual patients, this course will give you the skills and knowledge. Becoming an Instructor will not only help build your practise, but it can make your practise more enjoyable and sustainable, by providing you new, fun and alternative ways to help your patients.In addition, it can enable you to add new, high quality, services to the general public for general fitness and injury prevention, rather than only offering treatment-related services. This can have the added benefit of building a community of followers, who will use your clinical services when the need arises.