Don't use your life-savings

Get started for less than $500

No Pre-requisites

No dance or fitness experience required

Blended Learning

Enjoy both self-paced & face-to-face learning
Transform your Passion into a Rewarding Career.
We're here to harness your passion for movement and help you become a certified and knowledgeable Pilates or Barre Instructor. At Aleenta Training you'll enjoy small classes and personalised attention combined with expert teaching and guidance, so that you graduate ready to teach creative, fun and effective classes with confidence, anywhere.
Barre

Learn how to become a world-class Barre Instructor delivering flowing, challenging and effective classes. At Aleenta, we've always taught barre our own way. We don't believe in teaching you a syllabus of exercises and sending you on your way. After 500,000 client visits and plenty of 5* Reviews, we know what makes a great barre class (and Instructor) and share this with you.

Pilates Matwork

You'll learn the foundations of Pilates in this Course. Including the principles of Pilates, Pilates exercises, anatomy and biomechanics. But more importantly, you'll learn how to teach an effective and knowledgeable class. You will finish this Course being able to teach matwork in a one-to-one or group class setting.

Reformer Pilates

The current star of Group Fitness, you'll learn how to apply your Pilates matwork to the Reformer. A super fun and popular piece of equipment, this Course focuses on applying your Pilates knowledge to this apparatus, how to teach Pilates exercises on the Reformer, cueing, safety and much more.

*NOTE: A Foundational Mat Pilates course is a pre-requisite for this Course.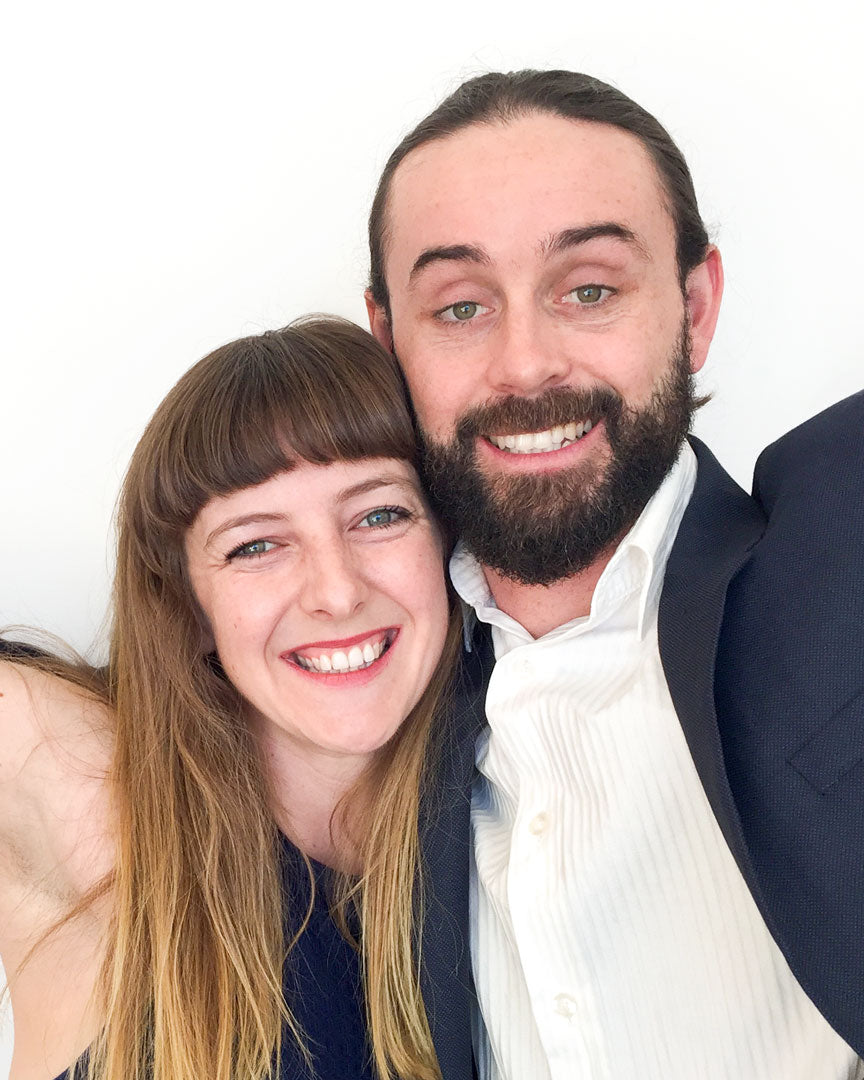 Why Aleenta Training?
Hey there, welcome and thanks for stopping by. My name's Alicia, and with my husband Dr Dan Harvie, we've created Aleenta Training to inspire and educate you with a Course we wished was available when we started out.
Dan is a Musculoskeletal Physiotherapist, Lecturer & Researcher and Author. And I have copious amounts of movement qualifications, 15 years experience as a Pilates and Barre Instructor, Pilates Studio owner and professional dancer.
At Aleenta Training, we want to make you more than an Instructor. We want to motivate you to become a teacher, a coach, an educator, a champion, a culture and community maker. Because I promise you there's nothing more rewarding than sharing the joy and amazing results of moving our bodies.
I would love you to join me to breathe, plié and strengthen your way to a rewarding career.
I mean, who doesn't want to get paid to workout? 
Alicia ❤️
The Aleenta Training Difference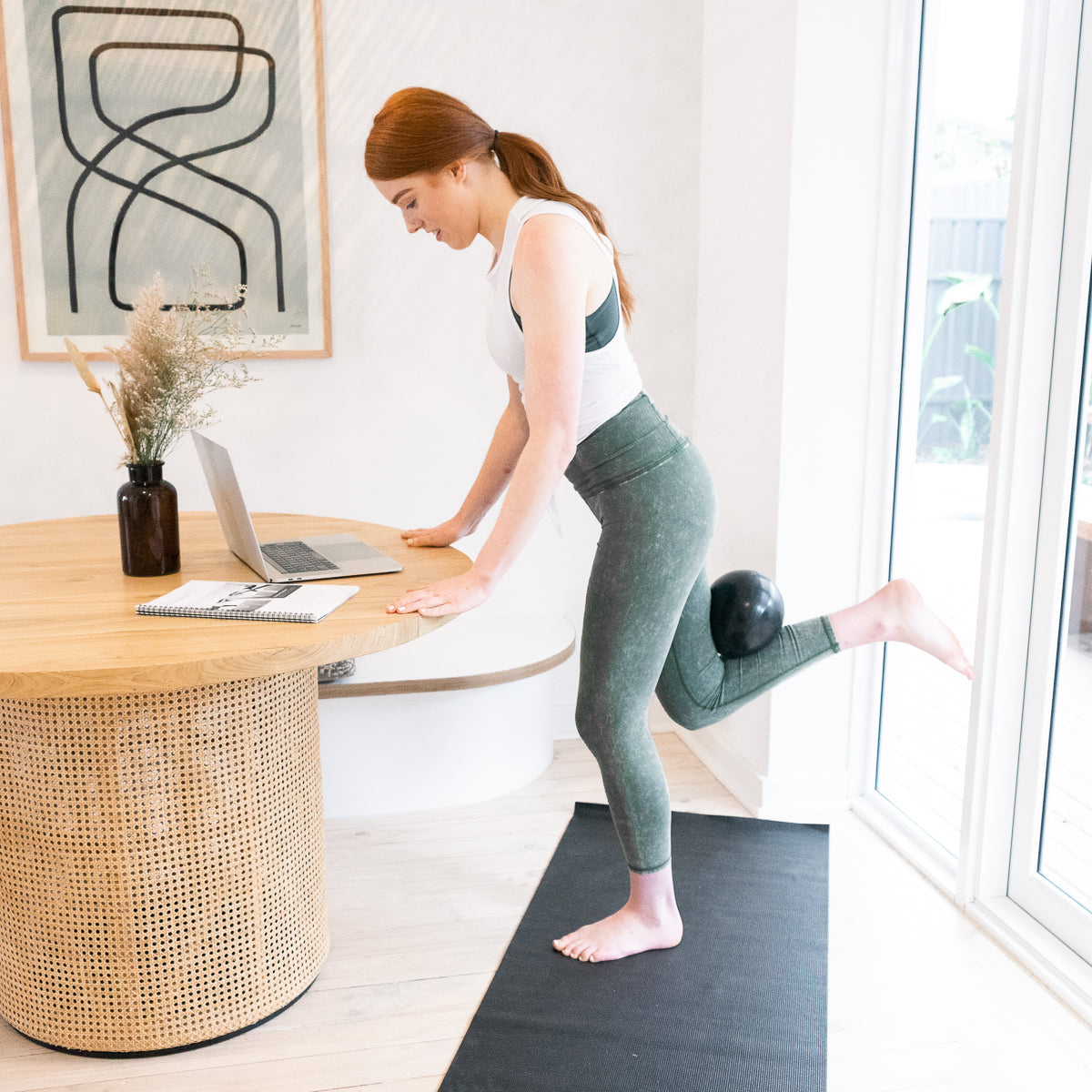 Customised Pathways
Whether you're a newbie, existing fitness Instructor or Clinician, we'll meet you where you're at. Confident in your anatomy knowledge? Done! Completely starting from scratch? We've got you. Adding another modality to your existing quals? Upskiling is gold. Tell us where you're at and we'll meet you there.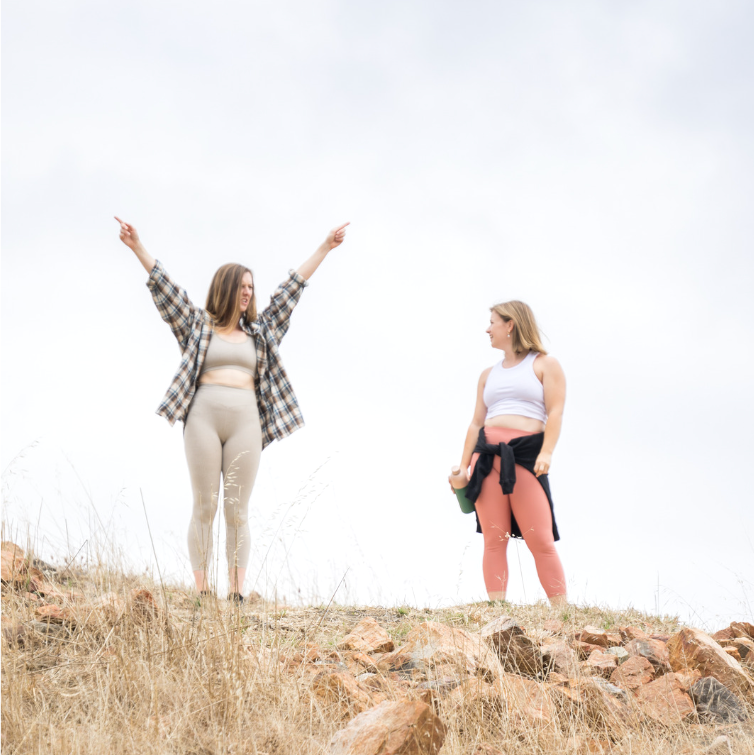 Create Your Own Dreams
Aleenta Training isn't about obtaining a licensed form of fitness or learning a specific syllabus. We put you in the driver's seat to teach anywhere you want, anywhere in the world. Teach as an Instructor for someone else, open your own Studio, teach classes online, utilise barre or Pilates with your patients. Really the opportunities are endless.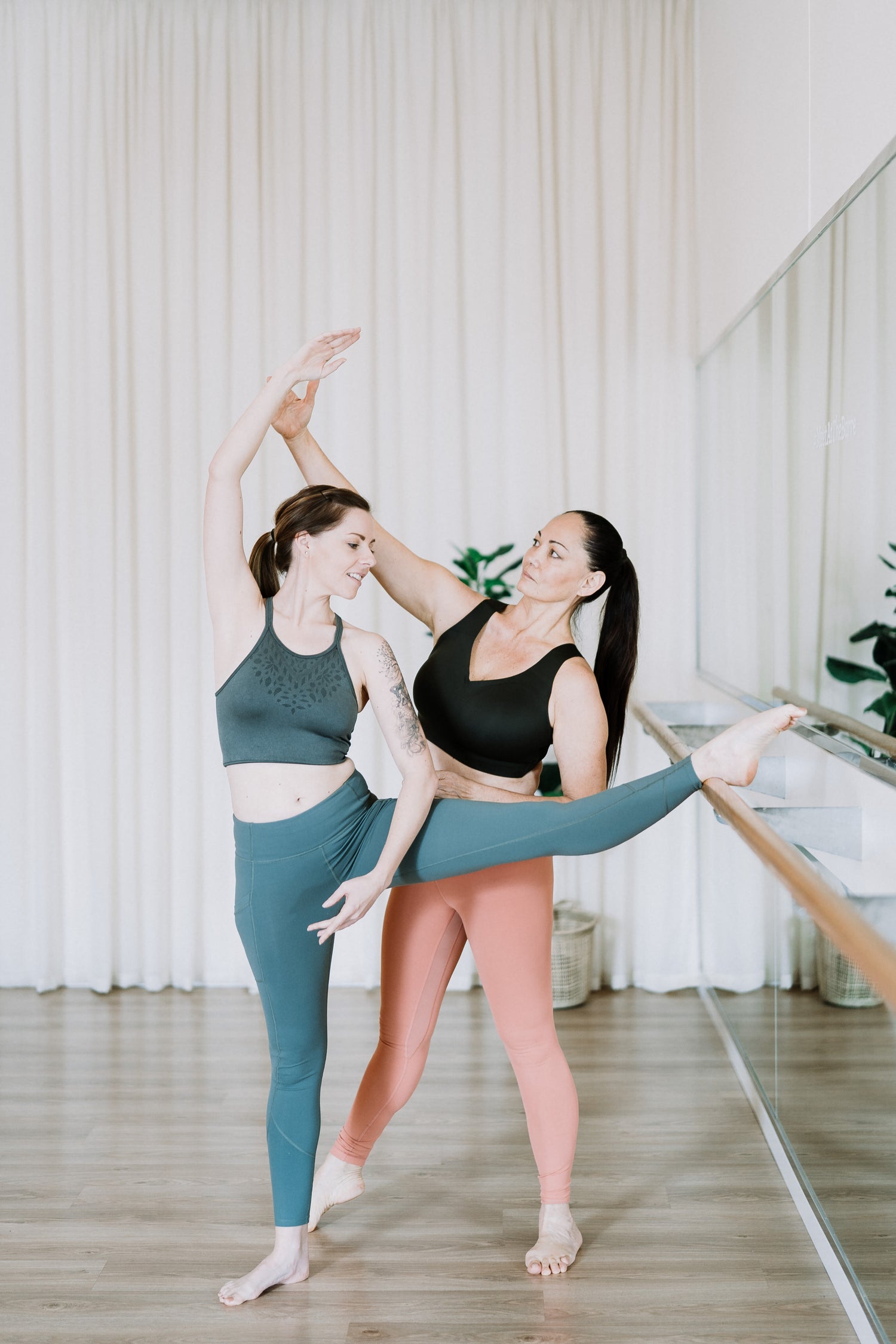 Flexible Payment Options
Courses are expensive. We get it. So rather than put it off again because you don't have the $$$. You can get started with only a deposit for less than $500 and weekly payments for less than the cost of a night out. Or if you've got the moolah available (lucky you!), enjoy a discount for paying upfront.
How the Training Works
Get started anytime and enjoy six months to complete your coursework. We recommend starting at least 4 weeks prior to your Face-to-Face Intensive. Each Course is made up of three modules.
Online Coursework

You'll kick off with your on-demand course theory learning when it suits you. Couch and PJs at the ready! There'll be videos, blogs, research, tests and a li'l bit of fun thrown in along the way. But don't worry, it's all broken down into short, sweet pieces of learning so that you're not overcome by endless hours of anatomy or biomechanics or looking at a screen for hours on end. And we'll right here beside you to guide and support. You'll enjoy some online Google Meet's to share with your cohort or ask questions.

Self-Mastery & Reflection

Self-mastery and reflection is undertaken alongside your online coursework. It's a great way to put all that learning into practice. You'll be required to complete 40 classes. And the more before your Intensive the better. There's nothing like feeling the different exercises on your own body or paying taking extra-special attention to why you love your fave Instructor. You'll look at your classes through a whole new lens.

Face-to-Face Intensive

This is everyone's favourite part of the course and when you put all your theory and self-mastery learning into practice. At the beginning of the four days you'll feel ready to learn (and a little overwhelmed). But you'll be amazed how at the end of the Intensive you'll feel confident and ready to take on the world (or your first class, at least!) After the Intensive you'll have time to complete your coursework and deliver your final assessment to become certified.
Don't Just Take our Word for It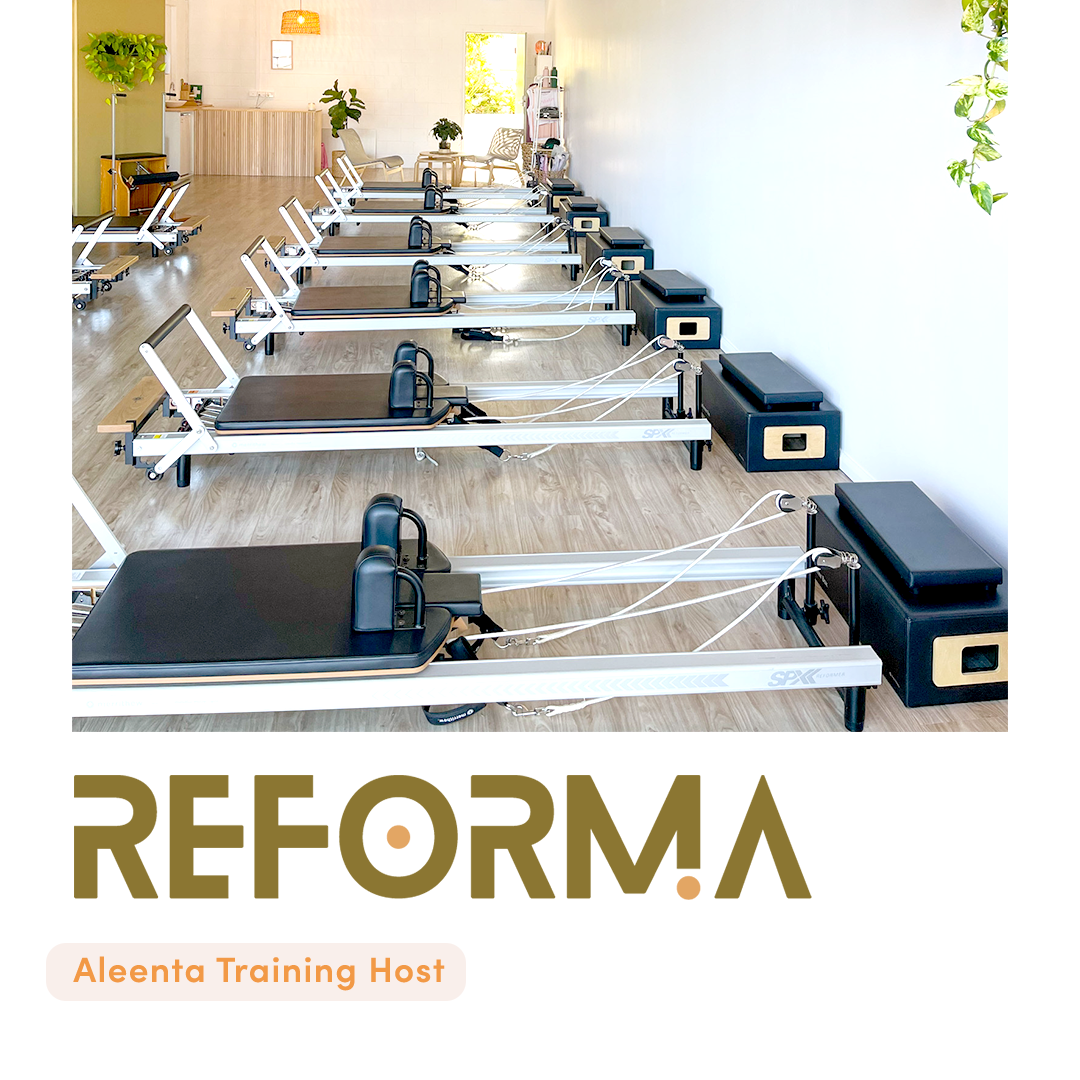 Join us this October at Reforma Burleigh
Amongst the pine trees, shopping and the surf, join us on the Gold Coast for your face-to-face intensive.
Barre: 10-12 October 2022
Pilates Matwork: 7-9 October 2022
Reformer Pilates: 14-16 October 2022
.
1837 Gold Coast Highway, Burleigh, QLD
FAQ's
How are the Course Hours broken down?

Each Course is 150hrs total coursework. 

50hrs - Theory & online learning 

30hrs - Face-to-Face Intensive

70hrs - self-reflection, mastery & assessment

You can start your self-reflection and mastery on Day 1. You need to complete 40 classes so the earlier you start the better. We recommend getting as much online theory & coursework done as possible prior to the face-to-face intensive so you're super prepared.
Do I have to attend all of the face-to-face Intensive?

Yes! The face-to-face Intensive is where you'll get the gold. From our experience this is what our students enjoy the most. The more face-to-face time the better. The final day will be your assessment which you need to pass to become Certified.
Where can I do my self-reflection & self-mastery classes?

We encourage you to trial a range of classes in Studios and online. This will give you a breadth of different styles and instructors. Aleenta has a fab Youtube channel where you can experience free Barre, Mat and Reformer Pilates classes: https://www.youtube.com/c/AleentaBarreAdelaide/featured or an online platform https://aleentabarre.com/pages/me-by-aleenta where you can experience the first 14 days free. Reforma is also offering students who complete their face-to-face Intensive at Reforma discounted classes for their self-mastery.
How do the payment plans work?

You'll pay a deposit of $459 and then we will send you an online Direct Debit form administered via ezidebit who'll 'manage' your weekly instalments. You will pay for:

> one Course (in addition to the deposit) = $65 in 26 weekly instalments (Total Cost = $2149)

> 2 Courses = $65 in 50 weekly instalments (Total Cost = $3699)

> 3 Courses = $65 in 78 weekly instalments (Total Cost = $5519)

You will not receive your Certification until all payments are complete. If you complete your Course(s) prior to the Instalments finishing, you can payout the remainder of the Instalments or continue paying and you will receive your Certification on the completion of your instalment payments.